Acne Product Guide Part 2
This is a continuation of information on the different acne products available.
Clear Essentials Advanced Acne Treatment System
This acne product treatment line is from national skin-care management company, featuring acne and anti-aging products. All items boast a patented low pH and their acne products are made up of 2% Salicylic Acid , reportedly the highest percentage allowed by the FDA without a prescription. Some popular products for acne solutions include Gentle Acne Cleanser, a milky lotion for microexfoliation and complete cleansing; and Aloe Toner, an alcohol-free non-irritating Aloe-based soother. Others are their Acne Treatment Cream, with Salicylic Acid and Vitamin E, for help unclogging pores and preventing further acne; and Clear Essentials Skin Mask, a clay-based formula for conditioning and absorbing excess skin oils.
Clearasil
This is a well-known name for acne product treatments. They have a specially formulated line just for men. And some of their popular products for both genders are treatment creams to clear up acne and formulated pads to remove makeup and dirt while deep cleaning and medicating pores. They also have cleansers and several new products like Oil Control Acne Wash, Blackhead Clearing Scrub and an Ultra Acne Treatment Cream that boasts fighting acne and clearing up skin in only three days.
Dermaclear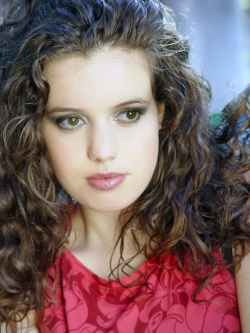 This is an alcohol-free, oil-free, all-in-one skincare acne product that takes the place of 3 to 4 other brands without unneeded additives, drying ingredients or heavy fragrance. Dermaclear is a combination cleanser / skin care product, that is has Lauryl sulfacte and Salicylic acid in it for cleaning skin without rinsing and clearing up and preventing further acne. It also has 8-HO quinoline and tartaric acid to fade marks (not deep scars) left from earlier blemishes. Se it twice daily, applied with cotton balls or pads. Caution: do NOT use this product with Retin-A.
Dermajetics® Acne Treatment System
These acne products are available individually or in skin care kits. Their items include Foaming Wash and Cleansing Bars that rid pore-clogging elements and decrease blackheads and pimples. Follow up cleansing with 24-Hour Lotion and Spot Gel to help clear up skin and target acne areas.
Elicina® Cream
This acne product is made with bio-available skin care ingredients and helps with a variety of skin problems, not just acne: starch marks, scars, wrinkles and more. Focusing on acne, it helps control adult acne breakouts & teen pimples & blackheads, end back acne, aid in the repair of acne scarring and other skin improvements. This product is actually natural antibiotics that kill harmful bacteria in skin follicles, targeting the source of acne; and Natural Glycolic Acid that exfoliates dead cells, thus opening clogged pores; and Allantoin, Collagen, Elastin, Proteins & Vitamins for nourishment and the healing of scar tissue.
End Zit®
This line of acne products offers suggested treatment steps and invites discussion on their online forum at: www.endzit.com . Their products, reported with good results on most parts of the body afflicted with acne including the face, are listed in their four steps follow with a treatment at the end. Note: those sensitive to sulfur should avoid use of End-Zit® Acne Control Drying Lotion AND End-Zit® Blemish Control Mask.
Step 1 - End-Zit® Blemish Control Cleanser - Apply small amount to damp skin. Gently massage, resulting in mild foam. Rinse with warm water. Pat dry. Use daily, AM & PM.

Step 2 - End-Zit® Blemish Control Toner - After cleansing skin, apply small amount of toner with sterile cotton ball or pad over face. Use daily, AM & PM.

Step 3 - End-Zit® Blemish Control Moisturizer - After cleansing and toning, apply a few drops of End-Zit® Blemish Control Moisturizer to fingertips. Lightly pat affected area. Also use daily, AM & PM.

Step 4 - End-Zit® Acne Control Drying Lotion - (Most important step!) Shake bottle well first. Apply a small amount to each blemish with application cap. Leave alone to dry for 10-15 seconds. Gently pat, blending into skin. (Apply make-up or other products over top if you like). Repeat twice a day, AM & PM. Treatment - End-Zit® Blemish Control Mask – Wash face. Apply mask evenly over face. AVOID eye area. Allow mask to dry for 7-10 minutes. Rinse with warm water. Pat dry. Use only one or two times each week.
Estée Lauder Clear Difference Targeted Blemish Gel
Made with Salicylic Acid and oil-controlling Absorbex™ Complex, this product helps neutralize any extra sebum. It also helps prevent future outbreaks in the same area and minimizes redness.
Face Solutions by Georgia Acosta
Based in san Francisco, this company specializes in providing high quality treatment programs for acne and other skin conditions. Face Solutions offers several different programs that last a minimum of 6 weeks each, based upon their recommended treatment applications. Each program along with its contents is below.
Program A - For active skin conditions, Age 14 to 19: Mud wash cleanser for oil skin, Acne aid soap, Blue lotion toner, Moisturizer with glycolic acid 8 percent, Hydrant essence, Moisturizer with SPF 15, Corrective toner

Program B - For acne and oily skin condition, Age 20 and above: Medicated BPO 10% acne wash, Glycolic acid clarifying tonic, BPO Gel 5 percent, Hydrant essence, Lyphazome, Corrective Toner

Program C - For combination skin / looking fresh and glowing: Gel cleanser, Blue lotion toner, Moisturizer with glycolic acid 8 percent, Hydro driver moisturizer, Ultra sun protection

Program D - For dry skin. Avoid premature aging: Cosmetic soap, Blue lotion, Collagen cream with glycolic acid 8 percent, Hydrant essence, Vitamin C cream with RNA / DNA, Eye toner
Greenlee Powerwash for Acne
PowerWash is specially formulated with from Greenlee's Goat Milk Soap and blended with tea tree oil. This powerful combo punches out acne by unclogging pores and stopping acne outbreaks. Use twice a day for best results. Another super acne product of there is called Zap! It's a topical spray that dries and shrinks blemishes so that skin regains its health.
Lancôme Extra Controle
This is an Acne Treatment Matifying Solution in a gel lotion form that helps clear up acne, prevents breakouts and provides all day oil (shine) control. The product is oil-free, non-aggravating. It gently exfoliates skin, leaving it clear, clean, smooth. Another item in this product line, called Lancôme Pur Controle, is a Purifying Foaming Mousse that dissolves excess oils, makeup and other harmful substances that can clog pores. www.lancome.com
M.D. Forté
This is a comprehensive Alpha-Hydroxy Acid (AHA) skin care system. The acne product system has specialized products to help with cleansing, renewal, hydrating, protection and special care like for acne treatment. Their products are reported to have up to 2-3 times as much Glycolic Acid than other products in similar price ranges.
MagicClear
This Teenage Acne Treatment was specifically created for teenage acne by an esthetician for her teenage son. An effective over the counter acne treatment, it is sold exclusively on the Internet and via mail order. It can be used by all age groups, too.
Murad Acne Complex Kit
This acne treatment skincare kit helps control acne flair-ups, and heal and hydrate skin. Active ingredients are Retinol, Glycolic Acid, Salicylic Acid, antibacterial agents and antioxidants. The treatment process exfoliates dead surface skin cells and decreases over supply of oil while destroying harmful bacteria.
One kit generally comes with a two-month supply of: Clarifying Skin Cleanser, Acne Prone Skin Formula, Skin Perfecting Lotion, and sometimes a free gift: Acne Management Formula. They also sell Pure Skin® Skin Clarifying Supplement and Age Proof Oil Free Sunblock SPF 15 for Face
Origins Spot Remover
This acne treatment's active ingredients include Salicylic Acid oregano and clove buds. This will not dry out your skin causing it to flake, while it dries up your acne problems. It's noted for speedy healing and reduced redness, especially for those with sensitive skin. Simply coat targeted acne area with thin layer. That's it. Use only ONCE a day at first. Then increase to 2 to 3 times daily, as needed. IF dryness or flaking begins, reduce applications. You can use makeup or other skincare products with it, too. "It's invisible!"
Oxy Balance Acne Treatment
Available over the counter at most drug stores, this 10% Benzoyl Peroxide Lotion Acne Treatment is highly effective against eliminating pimples and helping to prevent future breakouts. The product also kills harmful bacteria that causes acne and helps control oil.
Proactiv Solution
This is a 3-step treatment program. The steps with their products follow along with some recommended supplemental treatments.
Step 1. Renewing Cleanser - This oil-free formula is made up of small, smooth grains that gently exfoliate dead skin cells and other impurities. It also has prescription-grade Benzoyl peroxide that seeps into pores, destroying bacteria and healing blemishes in a hurry.

Step 2. Revitalizing Toner - This is noted as a refreshing, alcohol-free liquid with botanical agents that removes dead skin cells, gently balance skin tone, unplugs pores, helps with excess oil ridding, and overall soothes skin. Results are refreshed skin.

Step 3. Repairing Lotion – This light, oil-free lotion is made up of fine milled prescription-grade Benzoyl peroxide that heals blackheads and blemishes. It also helps with the prevention of future flair-ups. An advanced delivery system in Repairing Lotion is noted as being "soothing and safe for your entire face." - - Supplemental products include: Oil-Free Moisture with SPF 15. This lite lotion leaves your skin soft, but not greasy-feeling. Specially formulated for acne skin types, this product doesn't clog pores. It also boasts SPF 15 for sun protection. Another supplemental product is called Daily Oil Control – This product helps skin glow, instead of shine with excess oil. It also helps keep pores from clogging and makeup (and other skin care products) from running throughout the day. Retin-A® - This topical treatment, Tretinoin, is used to help stop acne and help heal cases in progress. You simply apply a small amount of the liquid with cotton swabs or gauze pads to affected areas before going to bed. (NOTE: make sure to wash hands after applying.) AVOID any product near the eyes, mouth and around any open cuts; this can be very irritating for sensitive skin. It is not unusual for acne to worsen after the first use. Just continue, as it may be anywhere from three to six weeks before positive results show. Caution: Using Retin-A more frequently or in excessive amounts may increase side effects (NOT increase acne healing)! Side effects can include: skin stinging or redness, skin peeling and increased sun sensitivity. If any persist, contact your healthcare provider. See package instructions for more details about product usage and care instructions.
Sonya Dakar Acne Skin Solution™
This company has a line of acne fighting and scarring treatment products including: Wash Decongesting, Scrub, Toner, Protect, Repair, Hydrate, Acne Treatments, Acne Fighter, Drying Potion, Complexion Corrector, Peeling Cream, Mask and Acne Mini-Kit. The Scarring Line helps with rebuilding damaged skin cells and in speeding up the healing process. www.sonyadakar.com
Stridex
A name brand well known for acne treatment and prevention products, this line has a variety. There are Essential Care Pads, Maximum Strength Pads, Facewipes To Go and Sensitive Skin Pads for cleaning your face anytime, anywhere. And there are helpful daily and weekly products like Clear Cycle, a 7-day purifying preventative treatment; Day and Night, a pore de-clogger; Cooling Foam Wash, to rid harmful bacteria from pore areas; and Fruit Therapy, fruity pore un-clogger
Other Sites
High quality family oriented information and shopping
Buy Tamiflu
Your Health Finder and Treatment and Solution on Bird Flu and Avian